Episode 011 – John Porcellino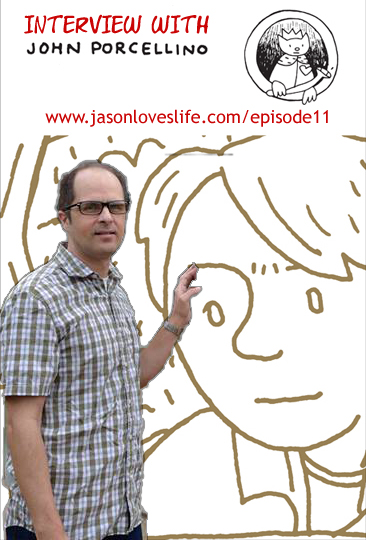 Today's interview is with John Porcellino of Spit and a Half Distribution and King-Cat Comics. John is a self-published full time comic (zine) creator and distributes other people independent comic works. The first King-Cat Comic was created in 1989, making it one of the best-known and longest-running "zine" series today.
In this episode we cover the zine scene, the importance of festivals, John's artistic process, and more.
You can learn more about John's comic at:
Or check out other comics he distributes at:
Here are links to some of the events mentioned in the podcast:
Bonus Question for John?
Unfortunately I missed a question from the twitter feed. John was nice enough to answer it after the podcast went up on the blog & iTunes
@jasonloveslife For John, from Andrew L, "How did growing up in Illinois shape you as an artist?". Thanks!

— Andrew (@AndrewAvocado) October 16, 2013
John's Answer:
Being exposed to the Chicago Imagists when I was in high school had a huge impact on me beginning to think about comics in new ways, directly leading up to the start of King-Cat.  I think also the plainness, and kind of understated milieu of the Midwest has certainly played a big part in the way I approach art and life.  I'm a Midwesterner through and through.

-John Porcellino